With so many STEM toys available, it's difficult to narrow down specific recommendations.
If we had to pick just one, we'd say Legos. Legos are almost a right of passage for childhood. (Just as stepping on Legos barefoot is a right of passage for parenthood.)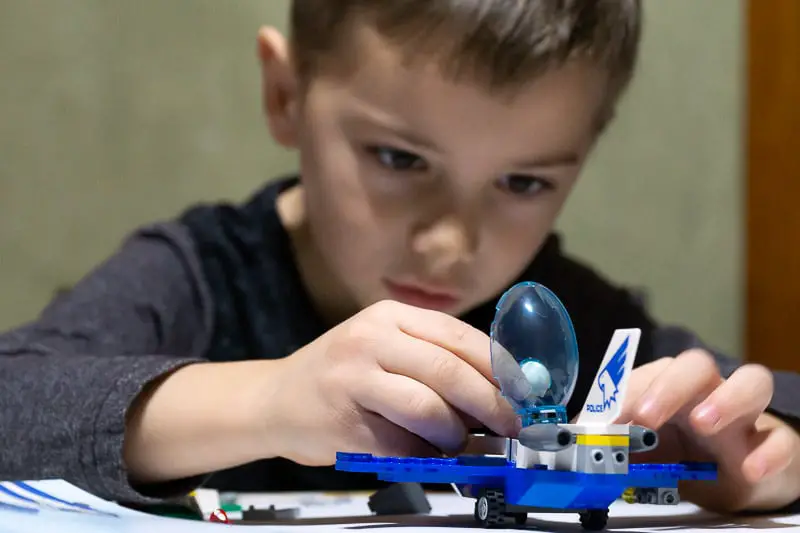 Building with Legos help build visual-spatial awareness and fine motor skills as they stack blocks and manipulate the pieces. Building from kits help kids learn how to follow directions and problem solve. Free play sparks the imagination and fosters creative thinking.
*We're an affiliate – we may earn a commission through qualifying purchases from the links on this page. As always, thanks!*
As cool as Legos are, they're not something you'd want to give to a toddler or small child. So, we'll cheat a bit and expand our first pick to:
Plastic Bricks
Plastic Bricks come in a variety of age appropriate sizes. We love Legos, though many Lego kits have small parts that are easy to lose and may not be safe for small children. Especially for little kids who need to shove everything they pick up into their mouth.
There are plastic building bricks for all ages. Our guys started with: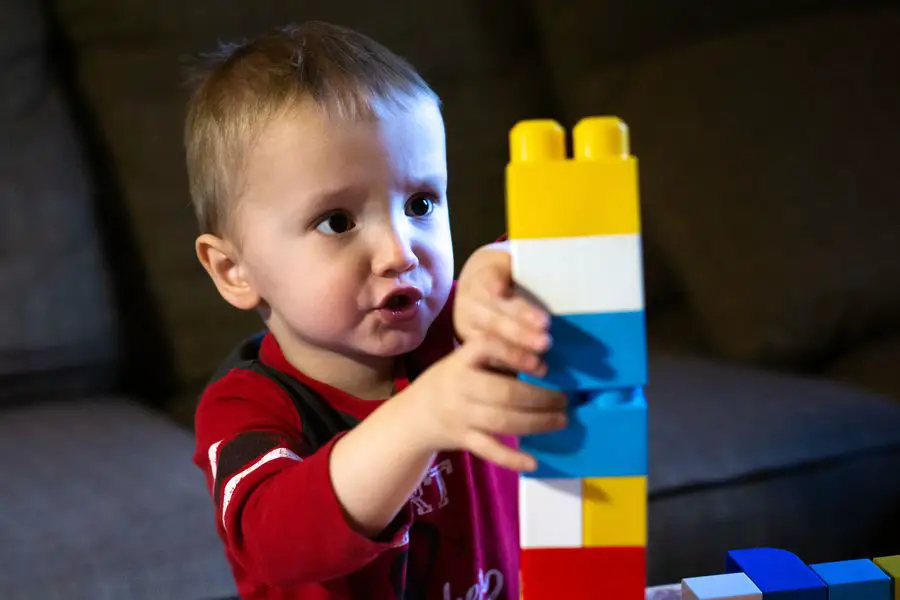 Mega Bloks are perfect for toddlers. They're big enough for little hands to grab easily. Mega Bloks are brightly colored and help young children develop fine motor skills fitting the blocks together and stacking them.
Though they stay together once snapped in place, they are easy for little hands to pull apart. Toddlers can easily build by themselves, though you'll probably want to join in the fun.
A big set of blocks is a great way to start. There are plenty of additional sets to build on, like the dump truck or alphabet train sets shown here.
Though they're aimed at younger children, Mega Bloks have a long shelf life. Our 5 year old still plays with Mega Blocks (and, okay, I'll admit it – so do I.)
Your toddler has graduated from Mega Bloks, but still isn't ready for the small pieces of Legos? Duplo is the best option. Made by Lego, Duplos are essentially Legos with pieces twice the size. You can combine the pieces of different Duplo sets, so your child can build and experiment.
This starter set includes a car, some windows, flowers, balloons, and blocks with numbers on them for counting. There is also a cake and gifts for a Duplo Party.
Beyond the basic building bricks, Duplos has sets for a wide range of interests.
Duplos also have character sets, so your child can build with Mickey Mouse, Elsa and Anna from Frozen or with the Avengers.
For a super cool Duplo building set, check out this Cargo Train Building Blocks Set. It has 105 pieces including a working crane, a train and 24 track pieces, a boat and harbor, a store, and 3 Duplo mini-figures.
This set got top ratings in over 250 customer reviews!
Legos are the classic building brick. I couldn't wait until our first son was old enough for Legos, and neither could he. Just looks at that face 🙂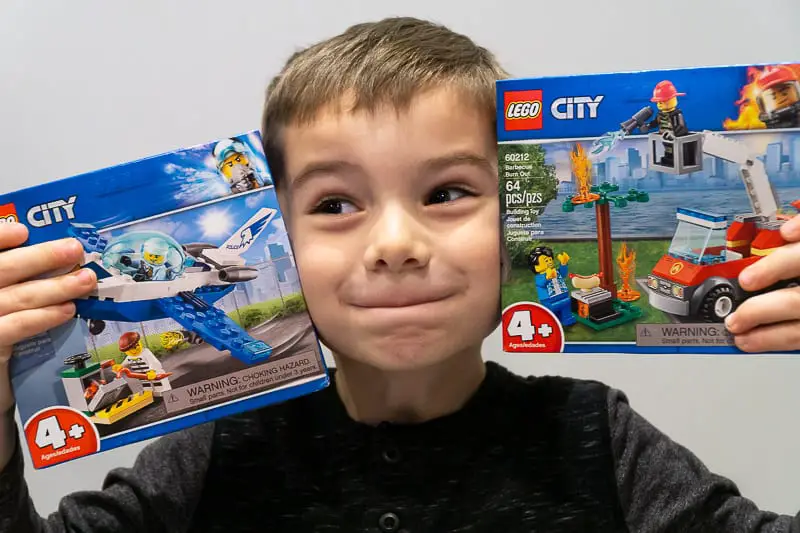 Lego has just about everything, from character sets, architecture sets, adventure sets, vehicles, etc.
Lego sets range from small sets that make perfect gifts, to absolutely huge like Hogwarts Castle from Harry Potter.
This is one of our son's favorite Lego sets: LEGO Star Wars: Build Your Own Adventure. He loves building the space ship. More than that, he enjoys the book. It reads like a storybook with Lego characters, and there are suggestions on how to build the scenes and settings in the story. He'll sit and just look at how the pieces are put together.
If you love Legos, be sure to check out our roundup of Space Lego Sets!
Runner Up
Magnetic Tiles are shapes that can be connected with magnets. Kids can build flat or three dimensional structures.
Related Post: Check out our favorite activities with Magnetic tiles
Sets are compatible, so you can combine the tiles and build bigger and more complex structures by adding on.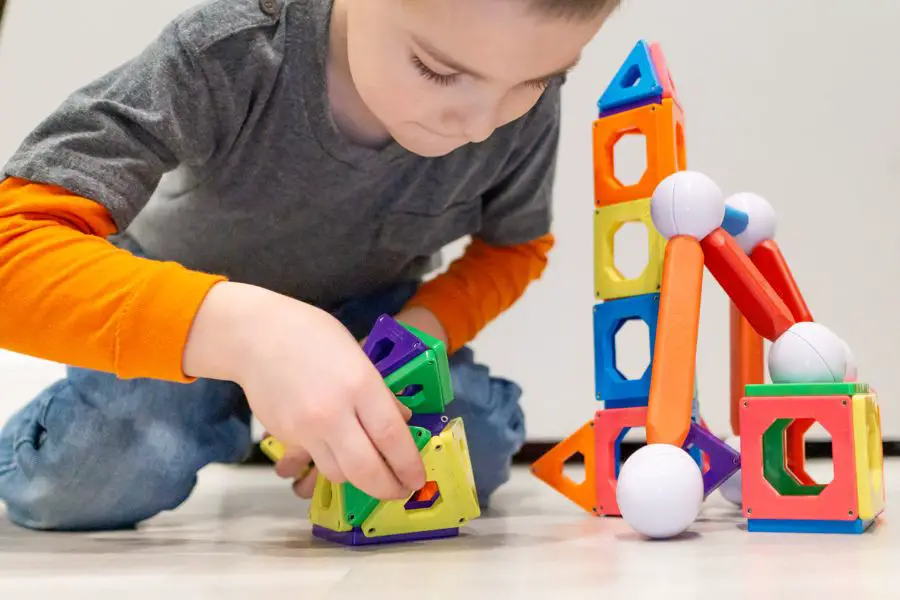 In addition to tiles, you can find sets that have ball connectors and rods like this one from discovery.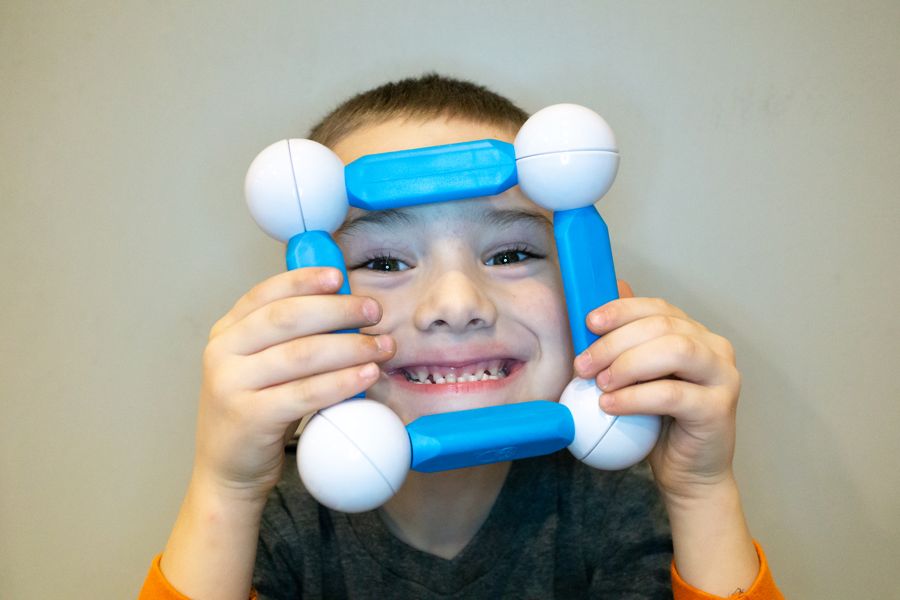 ---
STEM Toys for All Ages
If you're looking for age specific recommendations we have a series of posts just for you:
---
Also check out our posts on best Coding Toys and Augmented Reality Toys and don't miss our STEM Kit Buyer's Guide.