Technology has advanced by leaps and bounds in the last decade into every facet of life from smart appliances to smart homes, and manufacturing to gaming – technology is omnipresent. One of the more popular branches of the technology tree is Augmented Reality (AR). AR blends our own reality with a layer of digital enhancements, from extra information, graphics, views, characters, and more. We've compiled our list of the best augmented reality toys, gadgets, games, and books. Let's explore!
Augmented Reality Explained
AR is like reaching into the digital world and bringing out an object and setting it into your reality. For example, say you are playing a game that has teddy bears in it. AR uses your camera to make it appear that the teddy bear is sitting across from you on the couch. The computer-generated image is superimposed into your very real living room which enhances your game ten-fold.
Toys, games, gadgets, and books have been able to capitalize on this technology to provide a more tailored, realistic, unique experience.
Toys & Gadgets
You have seen the Harry Potter movies where the pictures come to life through magic? The Lifeprint AR Printer has been able to capture our frozen portraits and turn them into animated recreations just like the Harry Potter movies.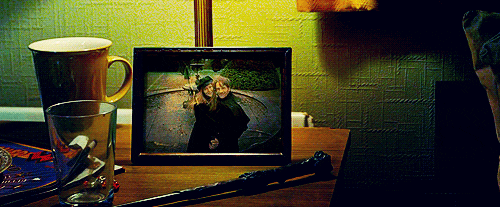 Simply select any still frame from any video and print it with the Lifeprint AR Printer. Download the companion app on your phone. Once downloaded, move your phone over the printed picture and watch the photo come to full life, and move about. Since you can use any still frame, that includes:
FaceBook
Snapchat
Instagram
Apple Live; and
Gifs
The Lifeprint AR printer is leaps and bounds ahead of other printers and is paving the way for affordable AR printing in the home.
What toy list would be complete without including Legos?  Lego makes some great sets, and and introduces augmented reality with their Lego Hidden Side series.
What makes these sets great?  It doesn't *need* AR to be fun.  It's a Lego set first, that happens to have some cool "hidden" features.  The AR is an enhancement, not a gimmick.
The AR element adds a ghost hunting game to playing with the Hidden Side sets.  Players can look at the Lego set through the AR app, interact with the real world bricks to affect changes in the AR world and capture the ghosts.  There is a collectible element to the game and 100 ghosts in all.
There are a variety of sets like a haunted high school, phantom fire truck, ghost train express, airplane, lighthouse, and more.
This tech toy is a simple foam cube.  No batteries.  No lights, sounds, bells, or whistles.  So what do you do with a foam cube? Pretty much anything you want. The magic is in the apps. The MERGE Miniverse has a collection of apps, games, music, 360-degree views, and more.

Check the video below for an idea of how it works and what using a Merge Cube is like.
Virtual Reality is finding its way into wearables. The Virtuali-Tee looks like a blue T-shirt with a pixelated spine and rib cage, which can be cool by itself and spark some interesting conversations.  When you view the Virtuali-Tee through the app, well, that's when the magic happens. 
All of the dots and pixels on the shirt are registration marks for the AR app. When viewed through the app, the shirt becomes a living anatomy lesson blending with views of internal organs with reality.
While the Virtuali-Tee gave us a wearable anatomy lesson, you can find your AR anatomy lessons in a more cuddly package with the Parker Augmented Reality Bear.
Parker is a STEAM toy that encourages pretend play. Children can pretend to be Parker's Doctor and learn to cure his sore throat, belly aches, and fevers.
With an AR enabled mobile app kids can examine Parker's bones & insides and gauge his health and happiness, and play some educational (and fun) games.
SpinTales takes bedtime stories to a new level. The comforter looks like a cool fairytale land that would be at home in any kid's bedroom. When paired with the AR app, familiar fairy tale characters come to life. Join Little Red Riding Hood, Three Little Pigs, and Jack and the Beanstalk for fun and interactive stories and games.
Learn about cultures, monuments, inventions, animals, maps, and weather across the globe with over 1000 facts. There are no borders or country names shown on the globe itself. This is all controlled through the AR interface, so as countries and borders change, these changes can be updated through the app – so your globe will be as up to date as the information in the app.
If you've got a kid with a dinosaur fascination, check out the Orboot Dinos Globe. It works the same way, just with AR interaction related to dinosaurs and where they roamed the prehistoric Earth.
Bring down the moon, and hold it in your hand. This ultra detailed scale model of the Earth's moon was developed with NASA and SETI scientists and is great for budding astronomers.

Explore craters, dead volcanoes, and see the moon in space in context with the Earth and Sun through the AR app. AstroReality also has models of the Earth and Mars.
Games
Some augmented reality games just need an app to work, and meld reality and the virtual worlds through your phone or tablet's camera.

Other games have additional hardware for a more immersive experience.
If you are into Star Wars toys, the Star Wars Jedi Challenges encompass the complete Star Wars experience and Jedi Training. Bring epic lightsaber battles into your home.

Lenovo uses AR to bring a live-fire exercise into your front room. The system includes:
Mirage AR headset
Lightsaber
Controller
Tracking beacon
When these items are used in tandem with your Smartphone, you are able to fully immerse yourself in a lightsaber duel in your living room, kitchen, bathroom, or wherever you feel the need. It is a wild adventure seeing these opponents appear in front of you in your home.

If you need a breal from the lightsaber action, you can also play holochess.
Pokemon Go
Pokemon Go has been continuously recognized as one of the primary stars in AR games and was one of the first to use the technology. Years of use have perfected the user experience which is key to its success.
Over 100 million users enjoy virtual battlefields and capturing Pokemon that appear in their real surroundings. Many clubs, organizations, and businesses have participated in Pokemon Go Hotspots and community events making it a unique participation sport for the masses.
Pokemon Go is considered the father of gaming AR because its release was the landmark turning point for the marriage of the mobile gaming industry with AR.
I happened to be traveling frequently when Pokemon Go was first released, and it was fun to see people all over the place running around with their phones trying to catch 'em all. (Okay, yes, I caught a few of them myself.) There was nothing else like it at the time, and it's nice to see people still enjoy it.
Jurassic World Alive
Everyone loves dinosaurs and would pay to go on an adventure to see them. In the spirit of Jurassic Park, Jurassic World Alive brings the dinosaurs into your environment through your smartphone, no travel required.
Dinosaurs roam free and it is your job to hunt them down and collect their DNA. After successfully cultivating the dinosaur DNA you will create a hybrid species as your army. These dinosaurs you create will fight as your minions in real-time battles against other players. There is no shortage of opponents; over 10 million players engage in these epic battles.
You can also find the dinosaurs from Jurassic World Alive in Google search. If your device supports it, you can see the AR dinosaurs in your space without any apps or downloads needed.
Zombies Run
Hate exercise? You won't with Zombies Run. This AR mobile game provides adventure and incentive to get you running at top speed. Zombies Run uses AR to put hungry zombies in your location while you attempt to complete tasks both walking and running.
Zombies that want to eat you can help get you moving and muster a bit of motivation to run. The game comes fully equipped with narratives and songs to keep that motivation up and the missions are excellent goal setters. More than a million users enjoy the challenge (and a bit of gamification) in their daily run.
Books
If you're interested in creating or developing AR applications, this book has step by step tutorials and source code. Learn about developing Unity 3D, Vuforia, ARToolKit, Microsoft Mixed Reality HoloLens, Apple ARKit, and Google ARCore.
by Erin Pangilinan, Steve Lukas, Vasanth Mohan
Creating Augmented and Virtual Realities goes into both the technical development aspects as well as the art and design aspects of creating AR and VR. Full of case studies and step by step tutorials, leading industry specialists discuss all aspects of spatial computing technology.
Wrap Up: Augmented Reality Toys, Gadgets, Games & Books
Augmented Reality is popping up everywhere, from simple Google search, to schools and industry, to our toys, games, gadgets and books.

In some places it's a gimmick, while other a sign of things to come. AR still feels a bit surreal, and adds a layer to our own reality. We're excited to see how AR develops!