Does the COVID-19 virus have you stuck at home with kids under quarantine or sheltering in place? Nowhere to go anyway since everything is closed? Yeah, us too.
How can you keep kids busy and engaged while we're all waiting out the novel coronavirus crisis (COVID-19)? We've got some free resources, activities, and ideas to share.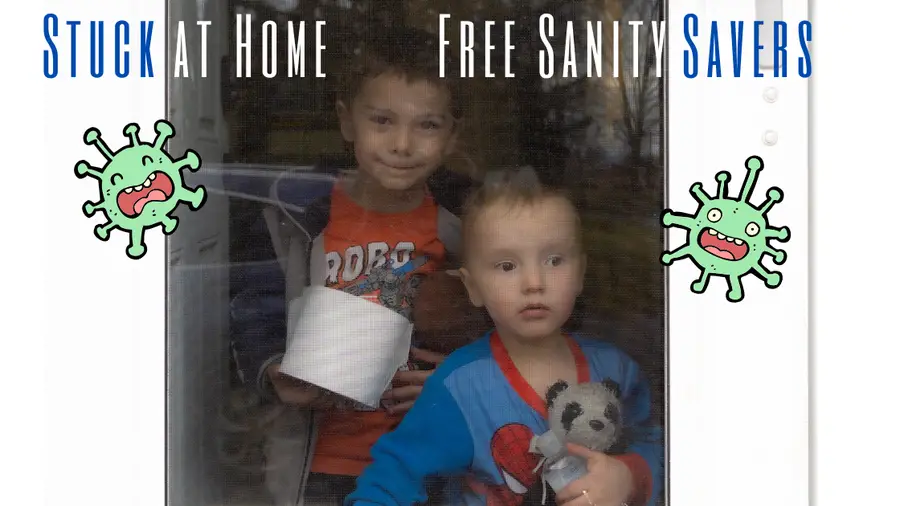 With schools and day care facilities shut down for several weeks and into the foreseeable future, keeping kids occupied at home can become a full time job. According to Education Week, current closures are affecting at least 46.1 million school students.
If you're working from home, everyday is now a "bring your kid to work day."  My sons have crashed numerous video calls this week alone, and we just roll with it.  It's become common for an action figure to suddenly appear on my shoulder or a small head to peak out from behind my chair mid meeting (sometimes both.)
If you're just weathering the shutdowns and quarantines and not working from home, you need a cost effective way to keep the kids (and yourself) occupied and sane. Being stuck at home with the kids can be an adventure, and you need something to push through the feeling of cabin fever.
Sometimes it's great to just include children in what you're doing, be it work, cooking, cleaning, or activities around the house. And sometimes you just need some help.
Institutions, websites, and authors are stepping up to make sure kids (and adults) have fun and engaging things to do. Let's explore:
Free Lessons for Kids at Home
More Free Online Learning and Courses
Storytime
Science Time
Cooking Science & Kitchen Quarantine
Virtual Museum & Gallery Tours
Virtual Zoos and Aquariums
Websites for Kids
Free Coloring Pages
Events and Livestreams
Stay Active While At Home
Stay in Touch
Get Assistance
Wrap Up
Free Lessons for Kids at Home
Some schools are pivoting with a move to online lessons and content, while others are simply closed. Parents are concerned that their kids are missing out on lessons during the shut down (while homeschoolers are barely batting an eye.)
Everywhere School is aggregating a large series of live streams. You can find everything from live readings, drawing lessons, dance lessons, bedtime stories, physical education, virtual zoo tours and safaris and more. You can see what's happening right now, or peak ahead at upcoming events to plan for the ones of most interest.
The veteran educators over at Scholastic are offering 20 days of online lessons at various grade levels. There's plenty of content to keep kids engaged here.
Jumpstart has free worksheets available for elementary age children. Worksheets are available for each grade.
Sesame Workshop has launched a "Caring Page" around with all kinds of free activities, ebooks, infographics, and videos with Sesame Street Characters. Check out "H is for Hand washing," "Talking to Children about Covid-19," and other resources to help weather the pandemic.
Or you could learn about space with Snoopy with these lesson plans from discoverspace.org:
Crayola has some free lesson plans here.
How about a virtual marine biology camp? Check out Oceans Initiative has Mondays and Thursdays 11AM PST.
Cambridge University has made over 700 textbooks available for free.
More Free Online Learning and Courses
For adults or kids, there are tons of courses and classes online, and plenty of content from world class institutions. Colleges and universities around the world are adopting an 'online only' approach to classes in the wake of the novel caronavirus COVID-19.

You can join them in a sampling of online classes like the ones here:
BBC Schools has some science lessons for primary school age kids. There are many more science shows on the BBC to dig into here.

Udemy has a free course called Math is Everywhere: Applications of Finite Math. If you're bummed about March Madness, you can check out another free math course called March MATHness.

Stanford University has a couser called Understanding Einstein: The Special Theory of Relativity for free on Coursera.

University of Virginia has a basic physics course called How Things Work: An Introduction to Physics

University of Arizona offers Astronomy: Exploring Time and Space
Learn to code at Lambda School
Profession Photographers of America have created a page of free learning, courses, and online resources. They have unlocked all of their courses while people are waiting out the pandemic.
Open Culture boasts more than 1500 free online courses on a wide variety of topics. Check them out here.
Minecraft has free educational content available to explore for a different take on online learning.
Disney has and Imagineering in a Box storytelling course available for free via Khan Academy.
The Museum of Modern Art is offering free online classes. These are more about art appreciation and the ideas behind the art than they are "how to" kind of classes. They could be a great place to find inspiration and ideas.
If the kids are a bit older (or you want to take some online coursework yourself) you can find over 400 Ivy League courses online at ClassCentral. They are self paced, and most require 2-8 hours a week. You'll get the same education for free, though only get a certificate if you choose to pay.
Related Post: Free Online Coding and Computer Programming Courses

Learn a new programming language while under quarantine or get a head start while school is out.
Free Online Courses about COVID-19
Want to learn a bit about the virus that turned the world on edge? Here are some free courses about COVID-19 from some top universities:

Imperial College London: Science Matters: Let's Talk About COVID-19
Johns Hopkins University: Fighting COVID-19 with Epidemiology
Harvard University: Mechanical Ventilation for COVID-19

Storytime
As much as we love to learn, we know it's not about cramming information into your brain all the time. Sometimes, especially in uncertain times like now, we need to be entertained. We need the power of stories.
Neil Gaiman has always been one of my favorites, and he is fast becoming a favorite of our kids.  You can have him (and some of his friends) read to you.  You'll find favorites like Coraline and the Graveyard Book here at the Mouse Circus.
While you're there, don't miss the downloadable Chu pages. Just don't sneeze too loud!
Mo Willems has started a series of fun lunchtime doodles: 
You can email Mo questions and draw along with him. If you can't catch these live, don't worry;  you can catch up or binge on the videos.
How about having Olaf from Frozen read a bedtime story?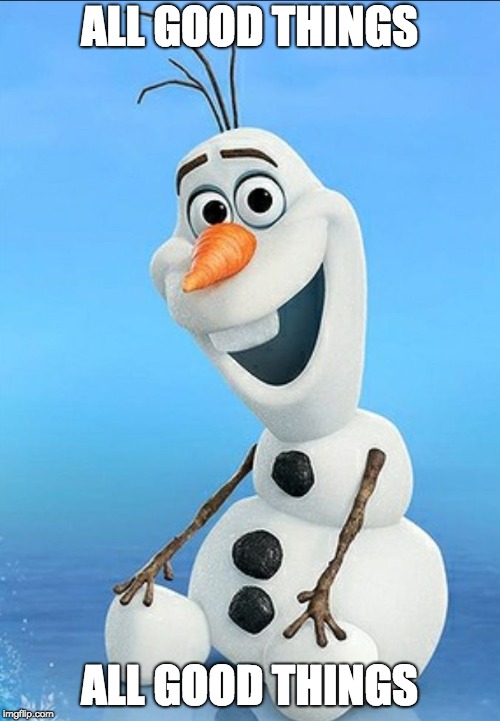 Yes, that would be awesome, but the next best thing is actor Josh Gad reading a story every evening. You can catch these live (or just catch up on the previous stories) on his Twitter feed.

Josh Gad has been working from home as well. He's teamed up with some Disney animators to make some Olaf shorts while everyone is stuck at home. Check out this #AtHomeWithOlaf clip.
LeVar Burton of Reading Rainbow and Star Trek fame will read to you on twitter
And if that's not enough, the folks at Audible have stepped up with free Audible Stories. From literacy classics (Mark Twain, Jules Verne), science titles like Astrophysics for Young People in a Hurry by Neil deGrasse Tyson and read by LeVar Burton, or fun things like Diary of a 6th Grade Ninja. There's plenty here and you can search by elementary, tweens, or teens.
Audible is also offering Harry Potter and the Philosopher's Stone for free. (Also known as Harry Potter and the Sorcerer's Stone for those more familiar with the US release.) This is the version narrated by Stephen Fry, and it's a great way to occupy the kids (and yourself) for a whopping nine and a half hours of magical entertainment.
Storytime from Space features kid's stories read by astronauts – from space! See both male and female astronauts floating in zero gravity while reading space themed stories. Selections include Moustronaut, Astronaut Annie, Ada Lace, Take Me to Your Leader, and more.
Captain Underpants creator Dav Pilkey has teamed up with the Library of Congress to provide some free drawing lessons, readings, and more.
Amazon is offering a collection of Sesame Street ebooks for free. Load up your kindle!

Also check out some free kids programming from Amazon Prime Video. Our kids love Pete the Cat (it's a hit with the parents too) and Daniel Tiger. They've done some Wild Kratts binging as well.
Free Comics! You can find a good number of free comics on Amazon's Comixology platform (and not just comics you've never heard of, there are quite a few popular titles for free, including Star Wars and Marvel.) Marvel has a bunch of titles available on Comixology as well as the Marvel Unlimited App.
Science Time
We love digging in to science here at STEMtropolis, and were pleased to find full episodes of Bill Nye the Science Guy on Youtube.
We also have a bunch of STEM activities and projects you can do at home:
Disgusting Science Projects – Are you washing your hands? See how soap helps!
Projects and Activities with Toilet Paper Rolls – did you stock up?!
Projects with Plastic Bottles – recycle those bottles with fun activities
Dinosaur Activities – are a great way to spend a day
Creative Play – Sometimes you just need to play
Or you can Skype a Scientist – A cool opportunity to engage with a 'real scientist' online via Skype.
Check out some pace activities with NASA STEM at home for kids Kindergarten through 4th grade. The content is prettyy cool, and older kids (or adults) may enjoy this too. Find space photos, puzzles, activities coloring pages, and more from NASA. NASA has also created a page just for for kids (and adults) stuck at home during the coronavirus outbreak.

NASA also has a livestream from the International Space Station, if your kids (or you) want to pretend to be an astronaut.
You can also catch a live stream of the Northern Lights.
Cooking Science & Kitchen Quarantine
Since you won't be dining out much while social distancing, why not up your game cooking at home?

Cooking with the kids is a great way to keep them engaged and make them feel helpful. They're also more invested in eating the meal if they helped prepare it (great tactic for picky eaters.)
We've always been a fan of the science of food and cooking, and Alton Brown had a wonderful series with Good Eats. He explains not only how to cook some pretty delicious dishes, but also why certain techniques or combinations work. Food and science pair well together. You can watch full episodes of Good Eats on Youtube.
Chef Massimo Bottura offers a series of cooking classes called Kitchen Quarantine on Instagram. He's broadcasting live daily at 3PM Eastern.
America's Test Kitchen Kids had made their content free. Get cooking with fun recipes and science based activities. Grilled Cheese is a go to comfort food for our kids – especially with them home everyday. Activities like the science of stretchy cheese is a fun way to explore some science while making lunch.
Related Post: Find more cooking and edible projects in our post on how to make cooking a STEM activity
Virtual Museum & Gallery Tours
If you're tired of looking at your own four walls under quarantine or are sheltering in place, you can take a look  at what the world's museums have of display without leaving home.
Browse the collections of some of the world's most notable museums and explore hundreds of thousands of works of art searchable by discipline, artist, material, date. All from your couch (or home office.)
American Museum of Natural History
Museum of Modern Art (MoMA)
Metropolitan Museum of Art (MET)
Smithsonian National Portrait Gallery
The Louvre
Paris Museum
National Gallery London
Tate Britain
British Museum The British Museum also has this site with a great interface that you can explore by timeline, geography,  or subject.
The Vatican has a number of galleries on display
Banksy You'd need to do some travel and hunting to catch these Bansky murals. Here is a curated collection from Google streetview.

You can browse the world's museums at your fingertips. Check out the museums and collections through this link for Google arts and culture. I'll admit, I went down the rabbit hole here touring museums while I should have been writing.
Websites for Kids
Many websites have made their content free. Here's just a few sites to get you and the kids started:
Free Coloring Pages
Once you've had you fill of virtual museums and online activities, try making your own masterpieces with Color Our Collections. Print out some iconic pieces or prints from history and add your own color. 
You can find some great free coloring pages at Crayola,
World Wildlife Federation has some more free coloring pages here.
Singer/Songwriter Billie Eilish has released a free downloadable coloring book, which you can get at her website.
Adobe is offering some free coloring pages. Each week this spring a selection of artists will add new coloring pages around a theme.
Dole has some free coloring pages, puzzles, and other activities through this link.
Fast food chain Sonic has some free activity packs and coloring pages here.
Or, just google "free coloring pages" for enough to keep your kids busy until you run out of crayons and colored pencils.
Virtual Zoos and Aquariums
Why not head to the Zoo? They may be closed (to physical visitors), and you may be stuck at home with the whole family, but the animals are still doing what they do every day. A number of zoos and aquariums have webcams with live feeds set up where you can visit with the animals daily.
Houston Zoo – Spend some time with giraffes, gorillas, chimps, elephants, rhinos. You can also see what the leafcutter ants are doing.
Memphis Zoo – Where you can visit with pandas, hippos, or elephants.
San Diego Zoo – Hang out with animals like baboon, penguin, panda, polar bear, apes, koalas, giraffe, owl, elephant, tiger, or condor.
Smithsonian National Zoo – check out the mole rats, lion, panda, and elephant cams
Tennessee Aquarium – watch the Secret Reef Cam to see what's happening underwater.
Georgia Aquarium has an assortment of webcams. We like the jellyfish one – it looks great on a big screen. Check the bottom of the view screen for other live feeds.

EXPLORE.org has a webcam for Decorah Eagles you can see live here:

And if all of those aren't enough to keep you busy, EarthCam has over 50 more live feeds.
Or you can bring some (virtual) animals into your space with Augmented Reality. We covered some Augmented Reality topics in this post.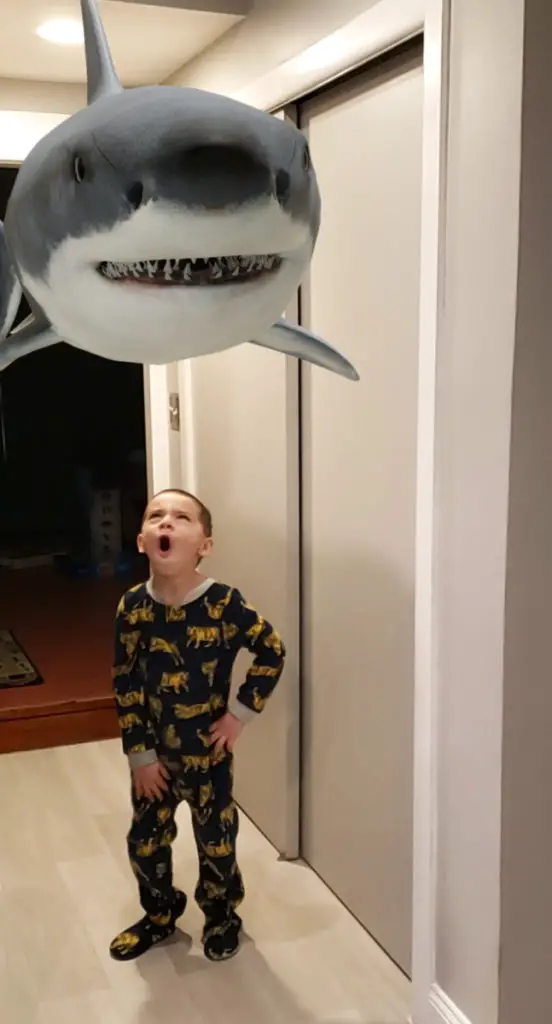 We weren't doing anything fancy or using any special equipment for the above photo. You can do this directly on your phone through Google search. 

Just open your browser and search for an animal.  Common ones like a lion, tiger, or bear (oh, my!) work great.  We also pulled up sharks, hedgehogs, a wolf, and some others. Look at your search results; if you see an option to view in your environment it means that your phone supports the feature and the animal is viewable. 
Events and Livestreams
Festivals, concerts, conferences and events around the globe have been cancelled or postponed.

Expect to see more events and concerts move to streaming in the coming weeks and months. For example, we watched the Dropkick Muphy's live stream concert for St Patrick's day this week (you can find a replay here.)
Just in time for the occasion, check out the Social Distancing Festival. Their live stream page includes a calendar with a wide variety of events. This week's events alone include concerts, theatre, storytelling, readings, opera, to name a few.
Stay Active While At Home
We discovered Cosmic Kids Yoga looking for a low impact activity for the kids. We tried a few of these as a family; the exercises move quickly to keep a child's interest, and the yoga poses and movements are cleverly focused around a story.
Stay in Touch
Just because we're social distancing (or physical distancing) and are generally stuck at home doesn't mean we need to remain alone and isolated. While we're all hunkered down waiting and wondering how long this will last, so is everyone else.

Reach out. Skype, Facetime, Zoom, or just a plain old phone call are all tools we can use to keep in touch and make sure our friends and loved ones are doing okay.
Sesame Street has a "virtual playdate" that looks like a zoom call. This may be a good start to get them used to the format with some fun and familiar characters:
You can call you Grover or Oscar from Sesame Street to get a hopeful (or grouchy) message for your kids. The recordings are available from public radio station KPCC, or you can call 626-831-9333 to hear the messages on the phone for a more personal touch.
Assistance
Lastly, if you're struggling as a result of the COVID-19 pandemic and need assistance finding food, are out of work and cannot pay bills, or are looking for reduced cost programs to help get through tough times, you can check out https://findhelp.org/.
Wrap Up – Stuck at home with kids and some Free things to keep them occupied.
The world is changing. It has changed. Things already aren't the same as they were a few weeks ago. It may take a while for life to return to "normal." More likely, what we accept as normal is shifting into new territory. When we come out the other side the pandemic and everything in its wake, our world will be a different place.

For now, many of us are quarantined, under orders to shelter in place, or just stuck at home in an effort to slow the spread of a global pandemic. We need to pass the time, stay sane, and keep the kids entertained at home.

With the global economy on a roller coaster and many jobs in question, we also need to watch our costs. Free Activities for kids at home are a welcome way to keep ourselves going.

We've shared with you a number of ways to help keep kids occupied while we're stuck at home. Online learning, STEM activities and projects, art, and stories are there for us – from the comfort of home.

We've got a ton of stuff right here at STEMtropolis as well.  Check out our activities and projects for some fun activities to do at home with the kids, or our book lists for some good reads.

We'll be watching and doing right along with you. Just from here. Because, you know – social distancing.
Looking for more STEM Projects and Activities? Check out our other STEM Challenges.