If you want to try STEM activities at home and are looking for an easy sure fire way to make your activities engaging, you may want to look at a STEM monthly subscription box. It's a great way to ensure you have everything you need and are doing an activity designed by experts.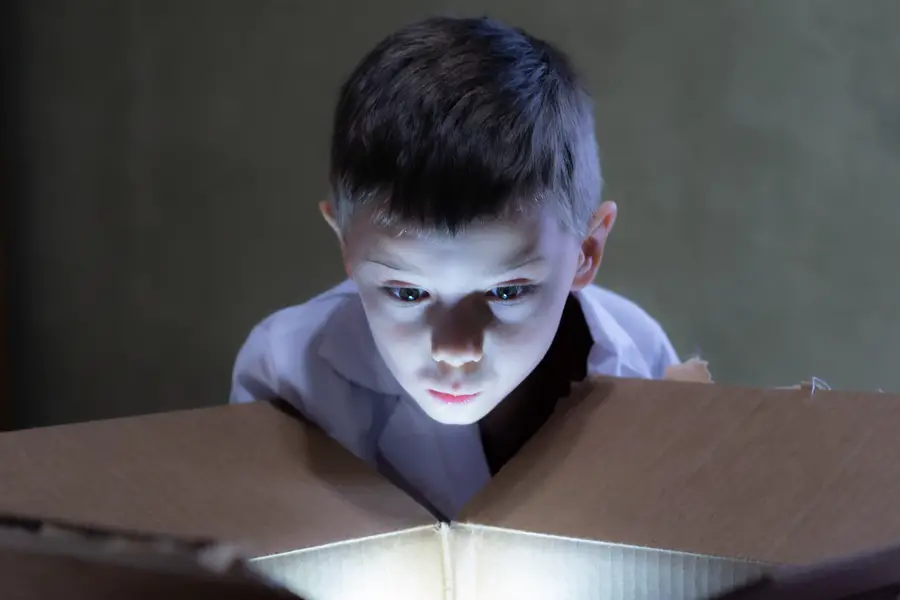 What is a Subscription Box?
A STEM subscription box is a service where you (or someone you decide to send a subscription to) receives a hand picked selection delivered every month.  There are subscription boxes for nearly everything from clothing, shaving supplies, food, and of course, STEM and STEAM projects.
A STEM monthly subscription box is an easy way to keep up with a child's curiosity and provides a fresh stream of new ideas to try, designed and curated by experts.  Inside the box is everything needed for that month's project or experiment.  Most companies provide a selection of age appropriate boxes for children from kindergarten to high school.
There are a number of STEM subscription boxes on the market, how do you know which one to subscribe to?  We'll break down some of the options below. Let's explore.
Who are STEM subscription boxes for?
Great  gift idea for an inquisitive child;  they'll enjoy your gift every month as they receive a new kit.
Perfect for home schooling science projects. 
Easy way to provide learning opportunities outside of school.
Great for parents to have on hand for times where your child is "bored."
Matching Subscription Boxes to Interests
One of the key things to consider when comparing subscription boxes is the interests of the intended child. Match the interest with an subscription box geared for similar content and you're sure to have a hit (month after month.)

You don't want to get a kid into arts and crafts a subscription box focused on programming of coding. We've created a chart to help you get started, with descriptions of each STEM Subscription box down below.
 
Arts & Crafts
Engineering &
Building 
Programming &
Coding
Science
Technology
Amazon STEM Club
x
Beautiful Discovery
x
Bitsbox
x
Brick Loot
x
Club Scikidz Labs
x
Creation Crate
x
x
Genius Box
x
Green Kid Crafts
x
Groovy Lab in a Box
x
x
KiwiCo
x
Litte Passports
Science
x
MakeCrate 
x
x
x
Maker Box 
x
Spangler Science Club 
x
In addition to content, be sure to match the age of the child to the targeted age for the kit. Most of the subscription boxes have options that are age appropriate, some starting as early as 2 years old!
Age Range 2-4 or 5-10
Cost 29.95
What's in the Box
A perfect starter to get your kids into STEM, as they offer kits starting at age 2 and up.
Each kit comes with a magazine outlining the activities and experiments and all materials needed to complete several projects. (You may need to provide some common household ingredients like sugar.)

Individual projects have their ingredients packed in individual bags, so it's easy and convenient to pull the materials for each project when you're ready.
With a nod towards being green, everything in their kits is made from recycled materials (right down to the box it comes in.)  Green Kid Crafts plans a tree for every box sold, so you get to feel good about it too.

You can purchase a subscription, or you can just select individual boxes if you know a child is interested in a specific topic.
Age Range 8+
Cost 29.95
What's in the Box:
Groovy Lab in a Box provides monthly subscription boxes around tech topics geared for kids ages 8 and up.  Each month's box comes with  activities that have step by step instructions, and a more free form engineering activity where kids need to apply critical thinking skills to complete.  All materials needed are included, as well as a cool lab journal.
Each month's topic has additional "Beyond ______  in a box " learning materials available on the company's website.
Age Range 0-104
Cost 16.95 and up
What's in the Box :
Kiwico has crates for kids of all ages, with boxes ranging from 0-2 years all the way to 14-104 years.
There are severl levels of KiwiCo crates made for younger children, and get more advanced to level with a child's age.
The crates really hit their stride with the Tinker Crate (Ages 9-16) and the Maker or Eureka Crates (ages 14-104 – and if you've lived to be the ripe old age of 105, well, then congratulations!)

Subscription boxes come with materials for several activities or hands on projects, an issue of explore! magazine, and parent guide/activity cards as appropriate.  The kits are well thought out and tested by experts.
Kiwi Crates are more generally more 'arts and crafts' focused than straight up science experiments, though still promote hands on learning.
Some recent kits included arcade kid where you construct a "claw" to grab prizes, A flight kit with a kite and rocketship, and a glowing animals kit including jellyfish and glow worm projects.
Hands-on science experiments designed by "America's Science Teacher" Steve Spangler
Age Range  5-12
Cost $18.33 and up
What's in the Box
Choose from one of three levels of hands-on science kits designed by Steve Spengler.  Each box contains materials for several science experiments and STEM challenges
STEM Snack – a small bite sized offering that contains one or two experiments in each monthly subscription box
STEM Lab – is more of a science kit, with about 5 experiments in each subscription box.
STEM Lab Deluxe – contains about twice as much content as the regular STEM Lab. While the STEM Snack and STEM lab are geared to be completed by the child with minimal supervision, the STEM lab Deluxe is a bit more involved. It comes with a separate guide for the adult assisting (or running) the experiments.
Electronics and Coding projects
Age Range 12+
Cost 22.95
What's in the Box
Materials for a hands on project and access to an online course.  Boxes include projects like electronic games, a Theremin synthesizer, and mood lamp.
Sign up for a 12 month subscription and receive a Soldering Kit, Digital Multimeter, and Component Storage box as a free bonus.
Kits include career themed content such as Veterinary Medicine, Robotics, Climate Change, an more.  Each box contains a lab notebook and activity guide.
Age Range 6-12
Cost 24.88 and up + $6 shipping
What's in the Box?
We love Legos! Our kids can't get enough of them. They love to build the kit as intended, though it isn't long before they take them apart and mix and match their own creations.

Brick Loot is a perfect subscription box for Lego lovers. Each subscription box is centered around a monthly theme and contains Brick Loot exclusive items. Some kits are from famous Lego designers, some are Lego compatible sets. You'll find exclusive Lego mini figures, LED lights for Lego sets, cool Lego brick accessories and more.
Recent themes have included "Spies," "Skate Park," "Animals," and "Food Carts," just to give an idea of the variety.
You can try just a single month, 3 months, 6 months or a full year. Longer subscription terms bring the monthly cost down a bit. The yearly subscription is the best value overall, and the best selling six month subscription hits the sweet spot in value vs price.

Kids get to exercise their creativity and design skills with a new box to inspire them each month. In addition to the subscription boxes, there are also custom sets you can order. The lighted Ghostbusters Headquarters looks awesome!
Also, check out Brick Loot's lighting sets for standard Lego sets. If you want to set your Legos up for display, these really take the look of your Legos to another level. Impressive stuff.
Age Range 9 and up
Cost $25.95
What's in the Box
Little Passports has a number of subscription boxes, including their Science Expeditions.
The first box is the Forensic Science package. Each month after is a with themes like: Caves and Crystals, Hydrology, Optics and Vision, Rockets, Aerodynamics, or building a hydraulic claw to give you a sense of the topics and variety.
Other offering from little passports are targeted toward ages 3-5 for "Early Explorers" and 6-10 for the "World Edition,"
Age 9+ (or 4-8 with supervision)
Cost $33.95 and up
What's in the Box
Think Outside Boxes are designed to get kids outside and exploring nature. Each box comes with 3-5 pieces of outdoor gear, water resistant resource cards, and a book that outlines hands on activities and family challenges.

Boxes are seasonal, and are themed appropriately for outdoor activities. Each month has its own theme such as weather, navigation, nature, first aid, and shelter building.
Subscriptions are available monthly, quarterly, and annually. A full year is the best value, with $78 of savings.
Crate Joy has a subscription box for just about anything you could think of, including STEM, STEAM, and Educational subscriptions:
Crate Joy has everything, so while you're shopping for the kids in your life, why not find something to treat yourself?
Teach your kid how to code (parents don't need to have coding skills to help!)
Age Range 6-12
Cost 24.95
What's in the Box

Bitsbox kits are geared toward coding and programming and contain everything kids need to build an app themselves. The apps can run on a web browser, smartphone, or tablet – so they can not only see their work, but share it.

You don't need to have any programming chops to get started. Projects range from a few simple lines of code to more advanced projects like games.
If the intended child is already familiar with programming – say Python, Java, or something of the sort, they may be beyond Bitsbox. If they have some experience in block based coding like Scratch, this is the perfect next level up.

Kids can work just within the framework outlined in the directions, or use what they learn to get creative with the coding by adding additional objects or variables to objects and seeing the effect.

Age Range 8-12
Cost 26.00
What's in the Box
All the materials for at least 3 hands on STEM projects. Kits include a collectible button, and comic illustration of the monthly theme. Boxes include themes such as robotics, the solar system, forensics, the human body, and rockets.
Age Range middle school and up
Cost $24 and up
What's in the Box
Engineering and coding boxed geared toward middle school kids and up.   Projects are on the level of making things like Motion Sensor or LED message boards.
Each month's box contains parts and instructions to complete at least 2 projects. Subscription boxes are paired with online content, videos, and courses to supplement the delivered package.
There are 2 subscription options: Everyday Machines or Robox, and you can chose a single month, 3 month, 6 month or year long subscription.

To get you started, MakeCrate has some free online coding courses.
Age Range
Cost $19
What's in the Box
We enjoy 3D printing, and thought it was great to find a subscription box around printing. For 3D printers and makers, this box contains a monthly premium 3D filament.

Each box contains 4 filament samples of about 50 gram (16.5 meters) each. For reference, an average spool of filament is usually 1 KG (about 330 meters in length.) If you find a sample you like, Maker Box offers exclusive discounts on a full spool.
The idea is that you can try out samples of filaments without investing in a whole role, and get exposure to filaments you may not be aware of.
The program also provides exclusive discounts on 3D printer parts and upgrades.
Club Scikidz specialized in career-related science kits
Age Range 7+

Age Range 3-4, 5-7, and 8-13
Cost: Starting at $15.99
What's in the Box
STEM Club subscription boxes are themed around an age appropriate topic such as counting, cause and effect, electricity, earth science, physics, chemistry, or engineering.
When you break down the pricing, kits are usually more cost effective through the subscription than buying similar items separately. 
Don't just take our word for it, read the reviews of  parents  who used STEM Club boxes with their kids.
STEM Monthly Subscription Boxes – Wrap Up
We've got plenty of STEM activities and projects here on the STEMtropolis website, but sometimes you need something that is ready to go and doesn't require much prep. That's where subscription boxes shine.
They're curated and tested, so you know the experiments will work and you'll have everything you need for the included projects.

Receiving a new subscription box each month keeps things fresh, introduces new topics, and gives kids something to look forward to.
STEM monthly subscription boxes also make great gifts. Most are priced within the $15-$30 range, which hits the sweet spot for an easy gift. Plus, the gift keeps coming month after month, so it's just once and done.
Which is the Best STEM Subscription Box?
So, all this is great, but which one is "best?" Which one should you buy? Well, they're all good! Not a definitive answer or dramatic reveal, though it's the truth.

There is a trick to picking the best subscription box: You want to be sure to match the child's interests and age to the content of the box. Get that right you're sure to have a hit. You don't want to give an older kid something too easy that they'll be bored with, and you don't want to overwhelm a younger child with concepts they're not ready to grasp. Most companies have offerings at various age levels, so it should be pretty easy to hit the mark here.

From reviews we're read, parents we've compared notes with, to our own experience – the kids had fun and enjoyed their STEM subscription boxes. That's what it's all about: the kids having fun and learning while doing it. All of these subscription boxes provide that.
If you like the idea of having cool stuff for kids delivered to your door, check out our picks for magazine subscriptions!