We love gadgets at STEMtropolis, and getting our kids involved and learning is a fun way to play.
Our guys are fascinated with all things aviation and space, and drones are a great way to keep them interested. They learn about flight, lift, how propellers work (and not to touch them when spinning), GPS tracking, and spacial thinking.
We've tried out some "budget" drones, and they're best considered as toys. We've almost lost several in to the wind. They just didn't have the power to hold their position, let alone fly against the wind.
We decided to step it up, and got a DJI Spark. This is still a "consumer" drone, though has great features. The Spark is a few years old but still holds its own against some of the newer models. We've used it to take photos of our house, ourselves, and do some videos and photos of events. We also just like to fly!
Keep in mind the flying time on the SPark is about 15 minutes, so plan your activities in bite sized chunks, or grab an extra battery or two. The drone will automatically return to its starting point when the battery gets low, so you don't have to worry too much about losing it.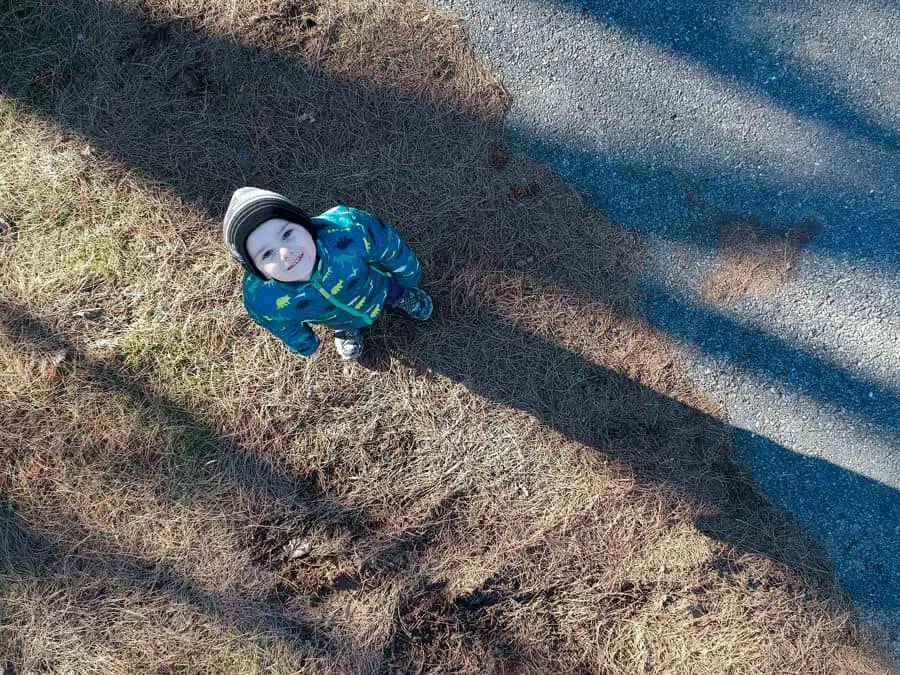 For the small camera, it takes decent photos and smooth videos.
The Spark has been "replaced" by the Mavic Mini in DJI's lineup. This drone looks amazing. It's even smaller than the Spark and boasts a 30 minute flight time. The one feature that the excluded could be a dealbreaker depending on your experience level: Collision Detection.
Collision Detection helps you to avoid crashing your drone, and it's kept us out of a few trees. During an event where we didn't have eyes on the drone and were flying via the camera view, we had a near miss with a large tent. Yay for collision detection!