Introducing the ultimate school planner that will help you stay organized and on top of your academic game! Our undated school planner is packed with 37 pages of useful tools and resources to make your academic journey a breeze.  Perfect for organizing classes and assignments or as a homeschool planner.
Start with the daily planner that allows you to keep track of your schedule, to-do list, and other important tasks. The weekly 2-page spread is perfect for planning out your week at a glance, and the weekly time blocks allow you to schedule your day down to the hour.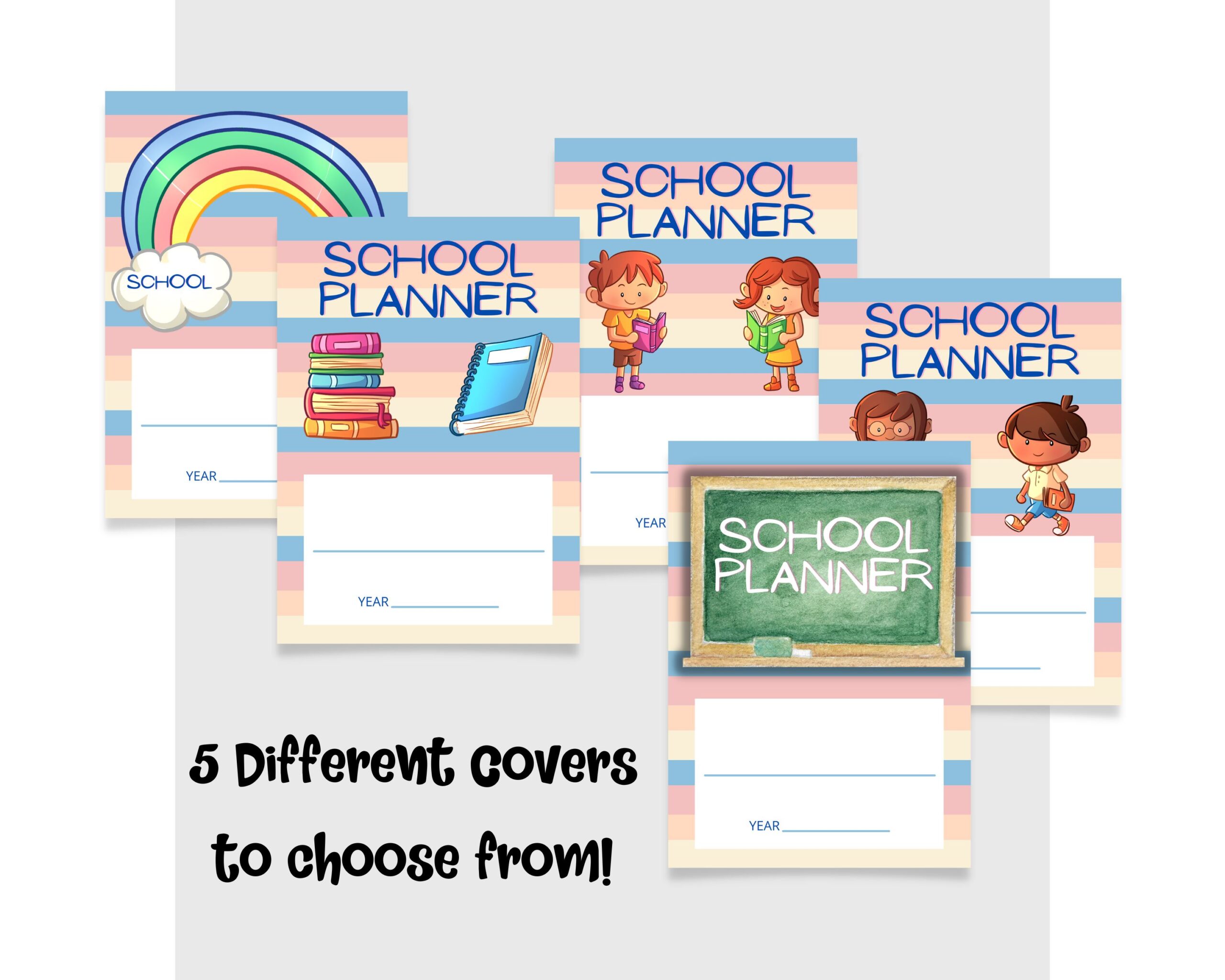 The monthly planner pages provide an overview of your entire month, making it easy to plan ahead and stay on track. The unit lesson pages and chapter summary pages are ideal for taking notes and keeping track of important information for each subject.
The homework tracker, test & grade trackers, and vocabulary & spelling words pages will help you keep track of all your assignments, grades, and important terminology. The classmate contacts and password tracker pages provide a convenient place to store important information and login details for school-related accounts.
The notes pages and daily journal pages are perfect for jotting down your thoughts, ideas, and reflections. Whether you need a space to brainstorm, process your feelings, or reflect on your day, these pages are here to support you.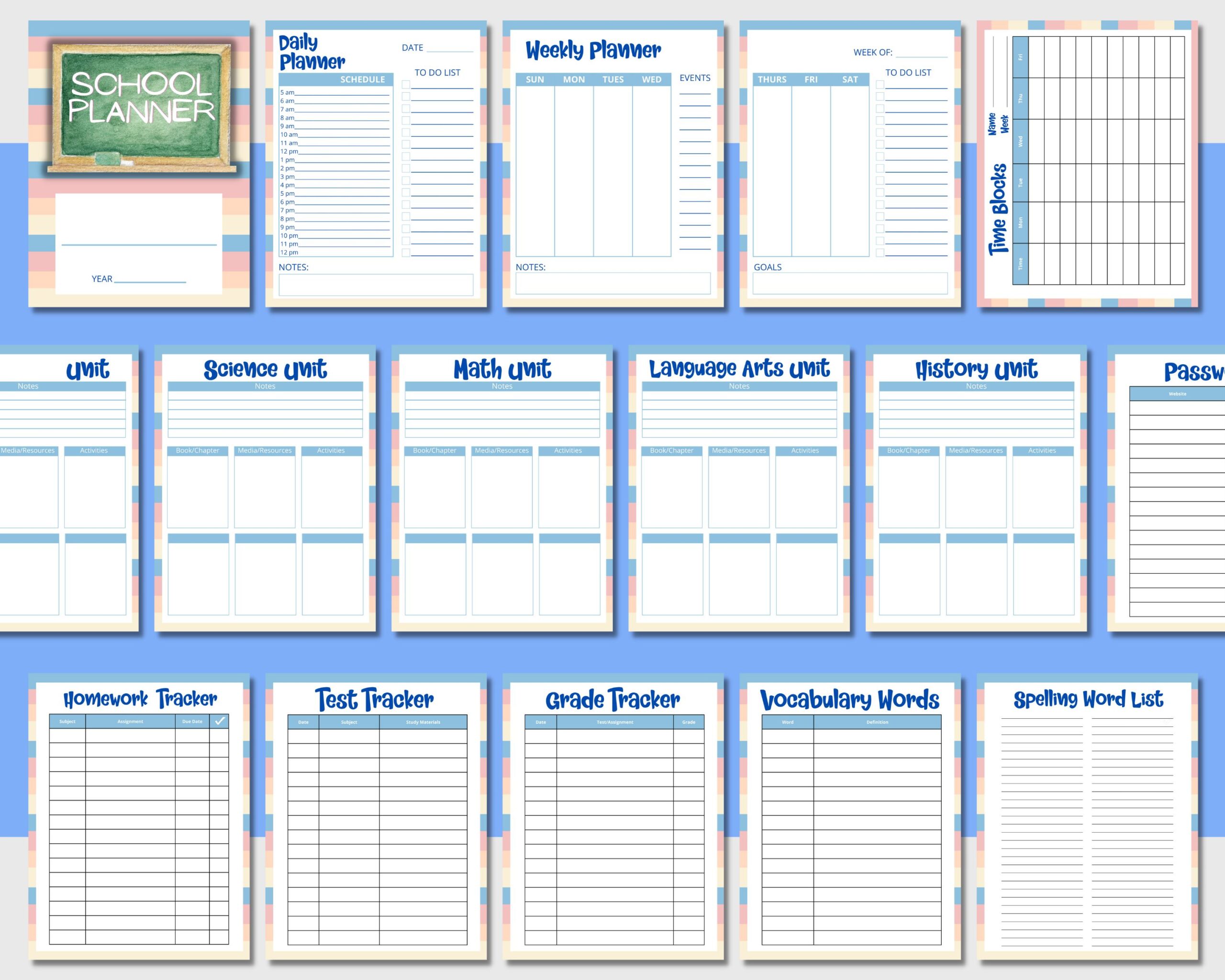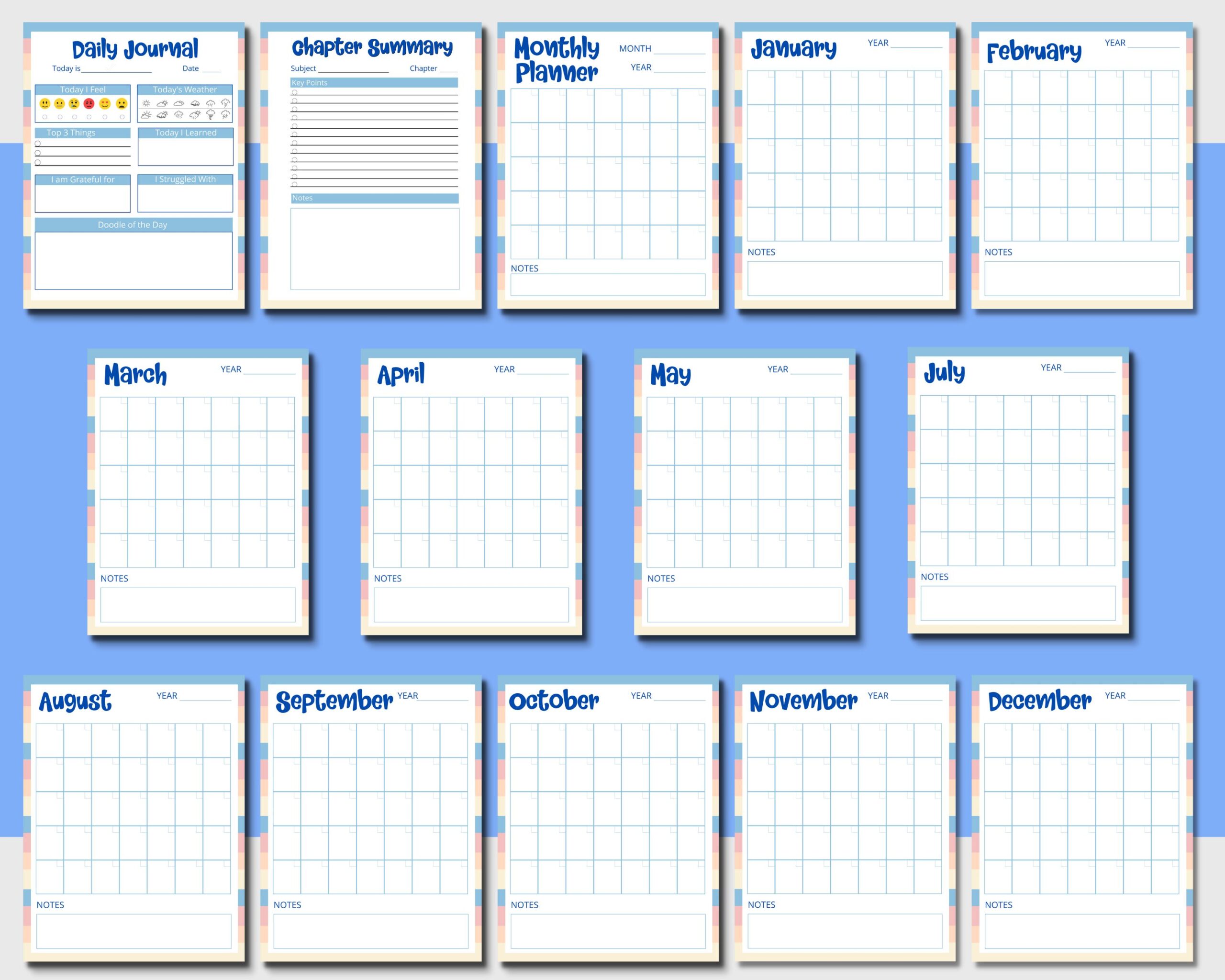 This planner is undated, meaning you can start using it anytime and use it for multiple children or year after year. It's perfect for students of all ages and levels, from elementary through high school. Whether you're looking to improve study habits or simply stay organized, this school planner is the perfect tool to help. Get yours today and start taking control of your kids' academic journey!